How to Order Your Livadi Ring

STEP ONE
Create a login and select your preferred stockist. If you don't have a stockist in your area, use our contact form or call Livadi on 1300 458 234 and we will assist you in finding a suitable stockist. Your stockist is important as they will be you partner through this journey. They will ensure you have the correct finger sizes and be the delivery point for your rings.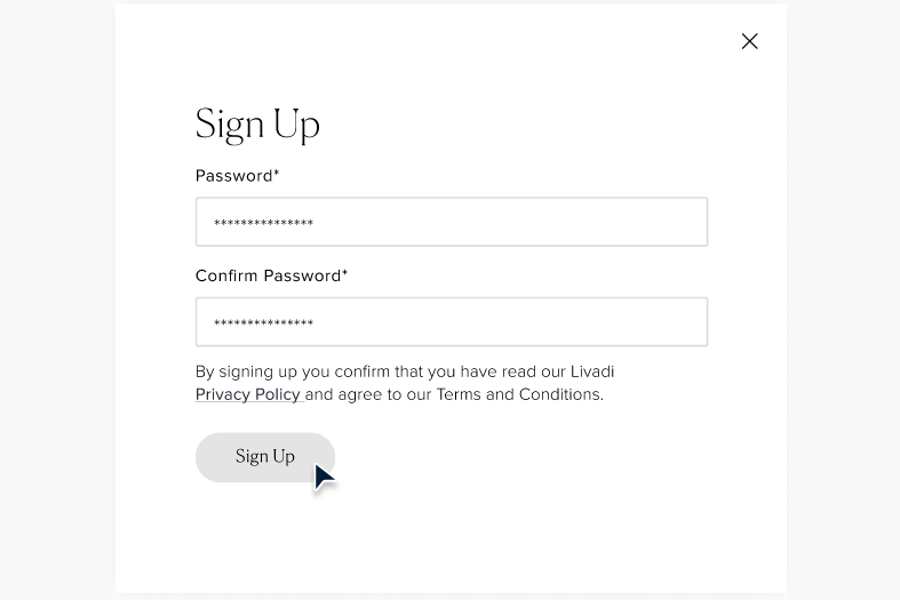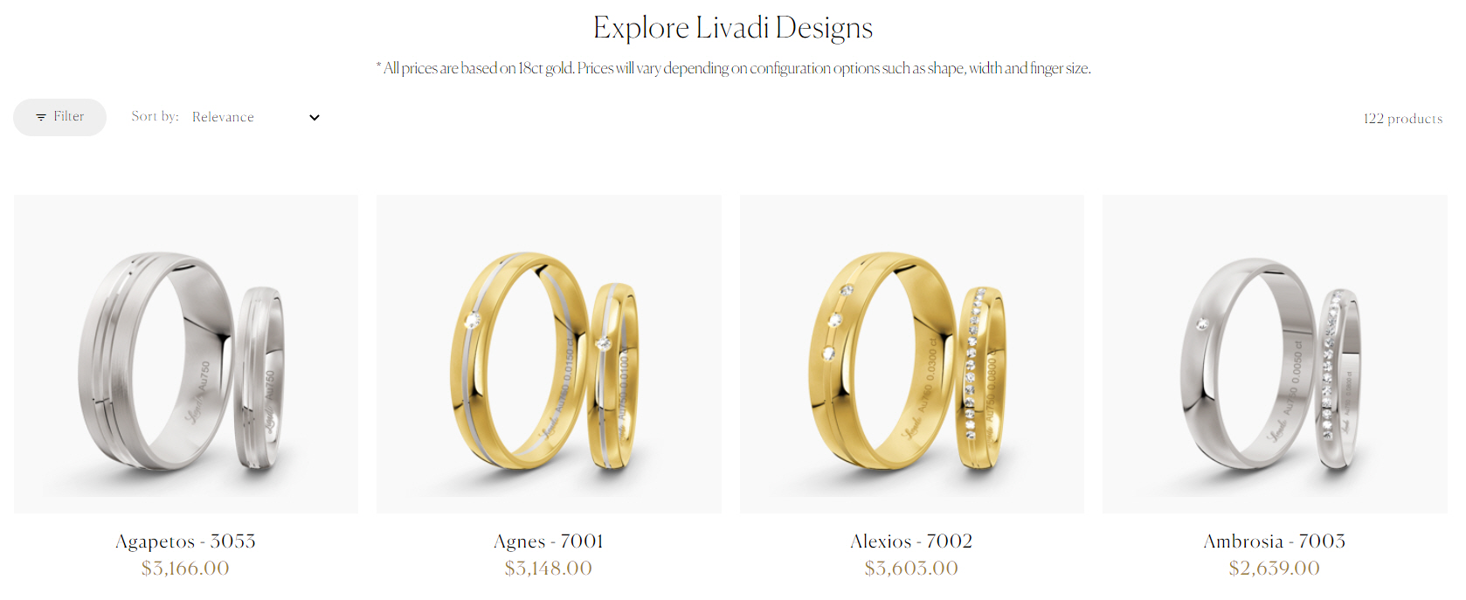 STEP TWO
Select a design from our catalogue as the starting point for your design.

STEP THREE
Customise the design while visualising it in 3D in our bespoke configurator. You can design as many rings as you like, simply save the designs to your wishlist, and compare your options before deciding on your favourite. The design process is fun, interactive and can bring about completely personalised and individual designs.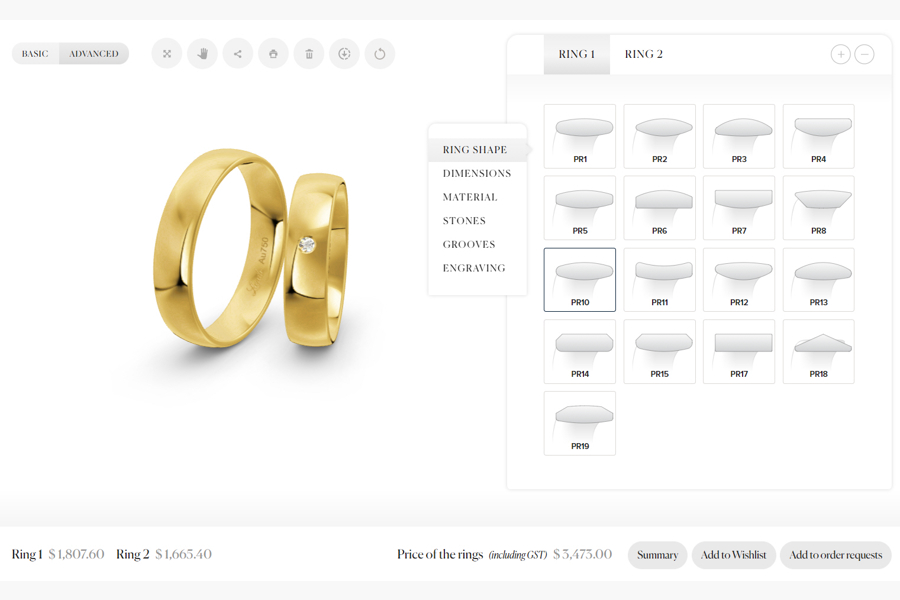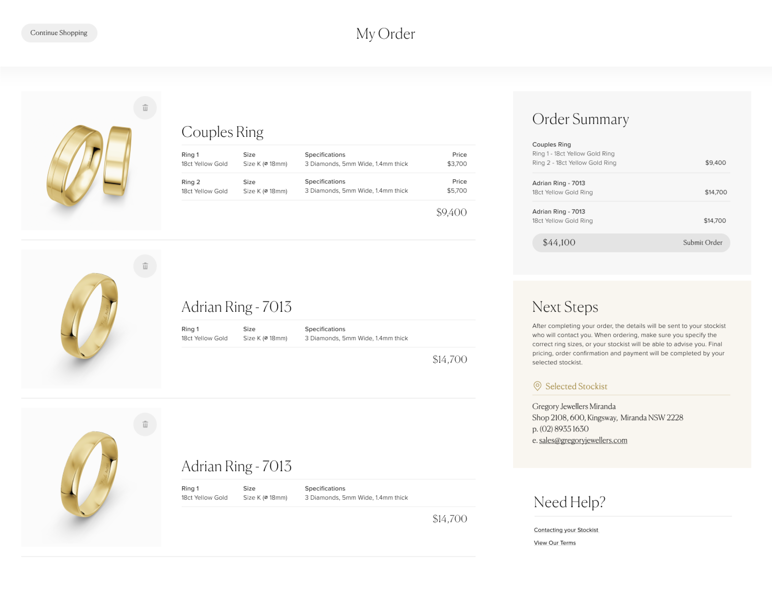 STEP FOUR
Add your selection to your order, check it and confirm your order. No payment is necessary at this point.
STEP FIVE
Your stockist will contact you to arrange an appointment to check finger sizes and confirm your order. Payment will be made at this point. The stockist will then confirm the order and your design will go into production.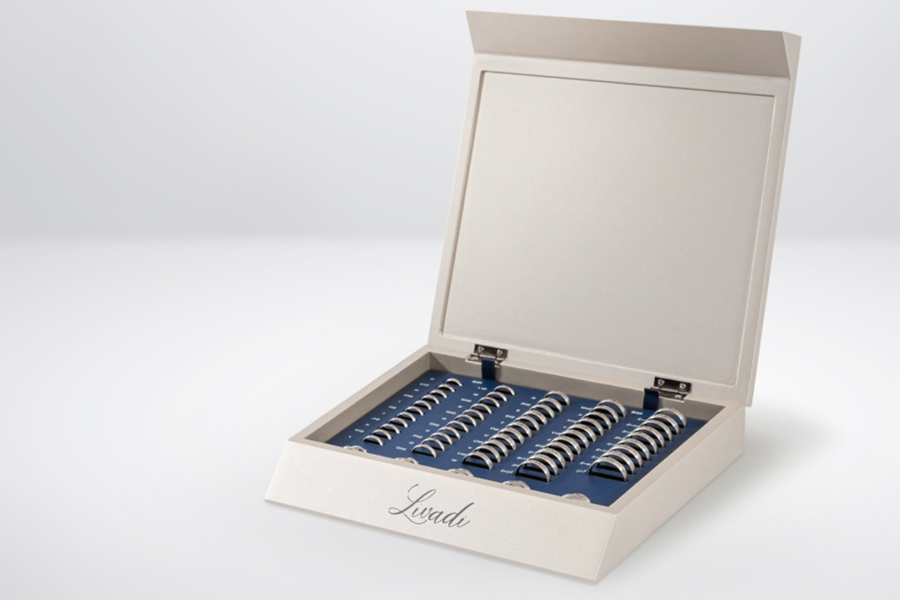 STEP SIX
Delivery time is two to three weeks from final order confirmation. You will receive email updates and communications from your chosen stockist at all points during the process.